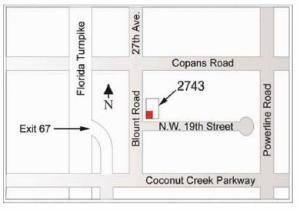 Harris Engineering, Inc.
2743 NW 19th Street
Pompano Beach, FL 33069
954.971.7200
ABOUT HARRIS ENGINEERING

Harris Engineering has served the South Florida Community since 1993 providing professional civil engineering services on a large variety of development projects. Prior to establishing Harris Engineering, Inc., David Harris, P.E. worked within this same South Florida market for another engineering company. His experience dates back to 1982. Mr. Harris has been involved in conceptualizing and completing some of the premier communities in South Florida.

Harris Engineering can provide services for all types of projects including commercial, industrial, residential, and agricultural projects. Harris Engineering prides itself on its team approach to planning and designing projects and will work seamlessly with other professionals to provide a complete and well thought-out project.

SERVICES PROVIDED INCLUDE...

Pre-Purchase Due Diligence
Site Planning
Cost Estimates
Paving & Drainage Design
Utility Design
Site Permitting
Bank Draw Request Verifications
Construction Management
Owner Representation
Wind Load Calculations
CORPORATE PHILOSOPHY & CORE VALUES

As a smaller engineering firm, we are able to provide principles as project managers and we strive for excellence through open communication, honesty, and anticipation of our client's needs. Governments and businesses desire our services because of our continued expertise and our ability to understand and effectively articulate the design and construction issues involved. Our projects are known for innovative approaches and a smooth construction process which are completed on time and within budget with a goal to improve the communities that we serve.